Trackless Train is available for rent anywhere in Ontario, Please call us for a quote on our Wattman trackless train 705-984-6801
Trackless trains are great for Community Events, Corporate, Christmas parties, Schools, Churches, Markets or Malls and way more..
Inflatable Fun offers a trackless wheelchair friendly, premium train for hire in Ontario.
Our trackless trains have been a popular use for the Santa Train within our community
Professional delivery to
Utopia, ON
and surrounding areas. Please submit a quote or contact us to be sure we service your area.
All Aboard! The Trackless Train is a luxury trackless train. This battery operated locomotive can carry up to 22 children and offers a ramp for wheelchair accessibility. Because our train is battery powered, with a long running life cycle, this Trackless Train can also accommodate indoor events without any risk of carbon emissions, or pollution. Our Train is completely eco-friendly. The Trackless Train is a 4 hour rental and comes with a conductor!
The Trackless Train makes for a magical Christmas feature at your next event, and you have the choice to have Santa Claus himself, be your conductor. There's nothing better than a slight chill in the air, a light dusting of snow, and Santa and his elves on board the train. The Christmas Train would be an amazing WOW factor at your next Holiday Event.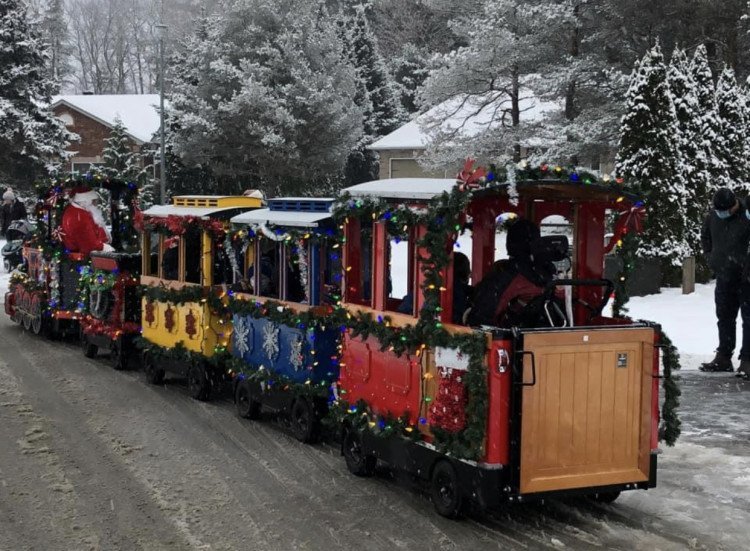 Trackless Train
from $1,200.00